Referee Slashed and Bloodied By Amanda Kessel Gets Stitches, Finishes USA - Canada Hockey Game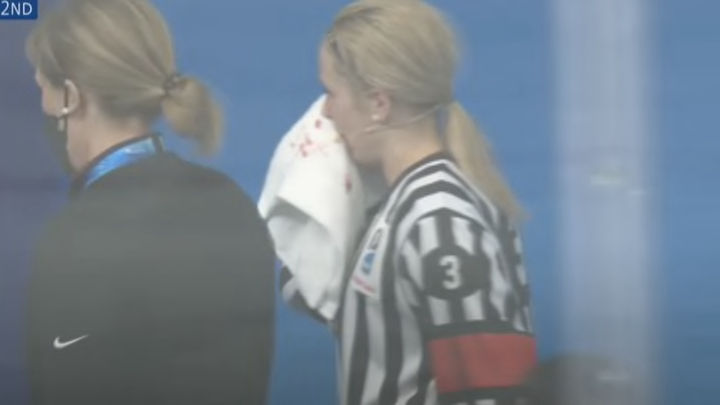 Canada beat Team USA in the Olympic women's hockey preliminary round overnight. Early in the second period the game was briefly stopped as Amanda Kessel accidentally slashed referee Cianna Lieffers in the face.
Lieffers immediately grabbed her face, but quickly recovered and kept play going until she heard a whistle. She then left the ice to get some medical attention. The ref got two stitches and returned to the ice to finish the game because a little blood has never hurt anyone on skates during a hockey game.
Before you think she has the healing power of Wolverine, Lieffers also required some more ice when she returned to the hotel, so at least we know she's human. You can watch the full video here.