Latest NFL Leads
Urban Meyer Went to Donald Trump's Super Bowl Party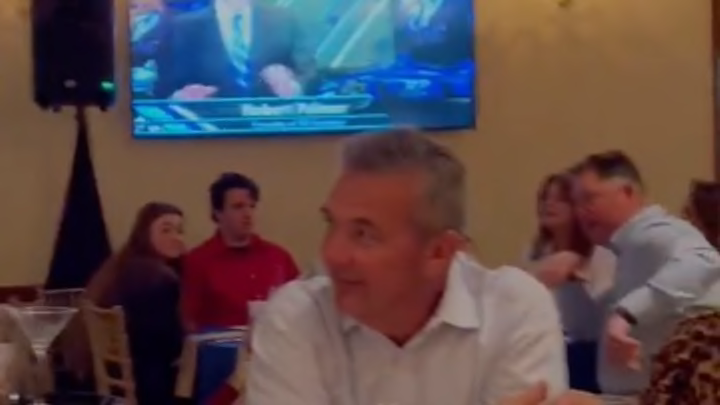 Urban Meyer at Mar-A-Lago /
Donald Trump hosted a Super Bowl LVI party at Mar-A-Lago last night. Among the attendees was one former NFL head coach.
That's right. Urban Meyer went to Trump's Super Bowl party. Below is video of Meyer sitting at Trump's table.
Meyer was pictured with Bill Belichick at Mar-A-Lago the night before, but it is unclear if Belichick attended the Super Bowl party or if he went home to grind tape and ponder how he's going to get the Patriots back on that stage.
Meyer, of course, was unceremoniously dismissed by the Jacksonville Jaguars after an utter catastrophe of a season. Everything from his off-field activities to the on-field product unfolded so disastrously that it would be a shock to see Meyer coach football again in any capacity. Sticking close to Trump may be the closest Meyer gets to the spotlight again.