Tennessee Crowdfunding Donations to Replace Uprights After Alabama Victory Celebration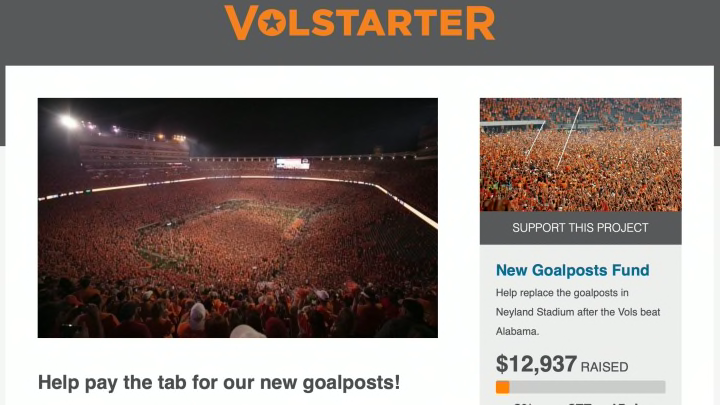 The Tennessee Volunteers beat the Alabama Crimson Tide on Saturday, 52-49. It was Tennessee's first win in the Third Saturday in October rivalry since 2006. By now you've probably seen the footage of Volunteers fans going crazy, rushing the field, tearing down the goalposts and carrying them right out the door to celebrate. We've seen things like that before, but what we've never seen was the victorious school attempt to crowdfund new goalposts.
This does not appear to be a joke. If you click that link you can donate money to the school's official website. Perhaps this is just a weird attempt to fundraise, which every school does, but it certainly seems like they're cheekily crying poverty like they can't afford new goalposts without the help of fans like you.
The University of Tennessee has money. They've got like a billion dollar endowment and athletics budget of about $170 million this year. So this just seems maybe a little manipulative? Or is sad the word? Whatever it is, it's weird.