'Undisputed' Will Not Air This Week Because of the World Cup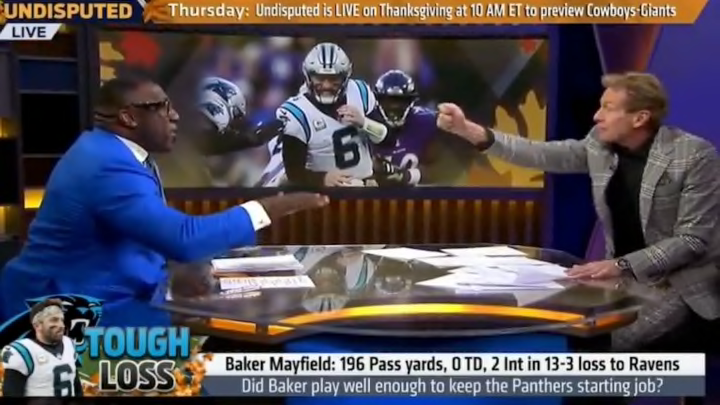 'Undisputed /
Those who tune in daily to see what kind of Mad Hatter act Skip Bayless has concocted for Undisputed will be disappointed this week as the show will not air in lieu of World Cup action on Fox Sports. Bayless tweeted out the development last night and said the show will return next Monday, presumably to react to a dominant Dallas Cowboys victory over Jeff Saturday's Indianapolis Colts.
It is curious that Fox made this decision for the whole week. Last week, Undisputed just started a bit later than normal if the morning World Cup game ran over. It isn't surprising the network would can Tuesday's show outright because the U.S. is playing a very important game against Iran in the early afternoon. But the whole week?
What will those who love to hear about Michael Jordan every day do? I can't say. But Bayless still has full access to his Twitter account and will probably be tweeting voraciously throughout the Undisputed hiatus so don't worry too much. The takes will find air.