UNC Linebacker Allen Artis Charged With Sexual Assault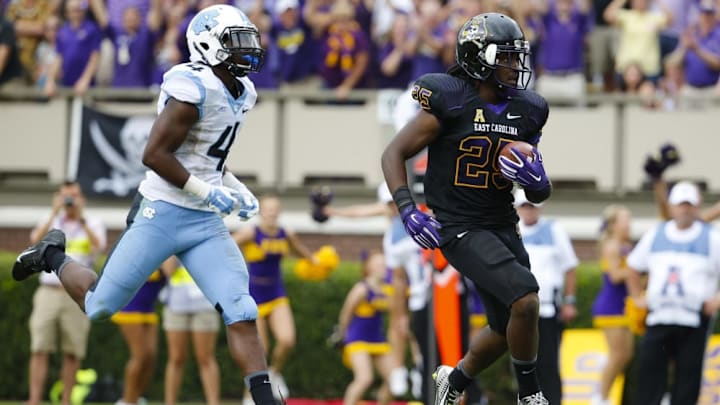 Allen Artis, a junior linebacker for the North Carolina Tar Heels, has been charged with sexually assaulting fellow student Delaney Robinson and an arrest warrant has been issued for him. On Tuesday, Robinson issued a statement related to the case and accused Artis of sexually assaulting her on Valentine's Day and accused the university and Chapel Hill district attorney's office of not holding him accountable.
Robinson's full statement is below:
The worst part of this is her claim that "DPS" (the UNC police department) questioned her like she was a suspect.Meanwhile, when she watched the videos of their interviews with Artis, they were relaxed and even laughing with him. In the six months since she reported the rape, Robinson claims nothing has happened despite her taking all the required steps.
She has essentially said the university and district attorney are holding off punishing Artis because of the 21-year-old's status as a football player. Sadly, that's a claim we've heard far too often as it relates to college athletes and these cases.
North Carolina athletic director Bubba Cunningham has said the athletic department is not part of the "university process" of handling sexual assault cases:
Well apparently Robinson's statement got someone in charge to actually pay attention. On Tuesday afternoon, a magistrate finally issued an arrest warrant for him, charging him with sexual battery and assault. Both charges are misdemeanors. The warrant says Artis had sex with the victim while she was "mentally incapacitated and physically helpless."