Umpire Roberto Ortiz Made One of the Worst Ball-Strike Calls We've Ever Seen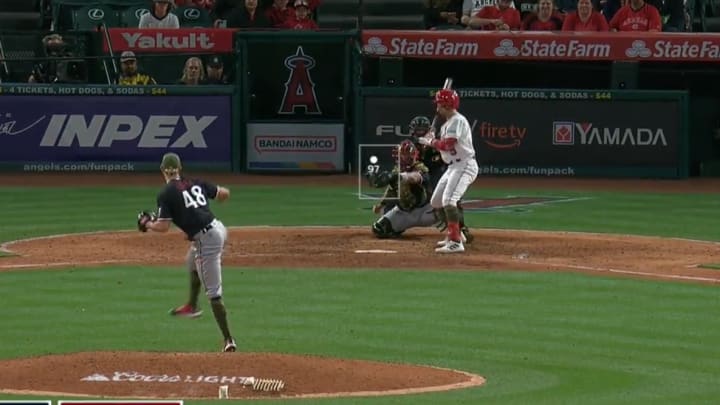 On Saturday night, the Minnesota Twins beat the Los Angeles Angels 6-2, but there was a call during the contest that was mind-bogglingly bad. This just came across our radar and it's a perfect example of how an umpire missing one call can completely change a game.
In the bottom of the seventh inning, Twins reliever Jorge Lopez had a 2-2 count on Angels shortstop Zach Neto with no outs. Lopez threw a 97 mph fastball right down the middle and Neto watched it sail by. Somehow, home plate umpire Roberto Ortiz called it a ball.
Watch below:
I can't believe how bad that is. It's not even close. This isn't a pitch you can even make an excuse for. Twins catcher Christian Vasquez was all of us reacting to that pitch.
If Lopez had gotten Neto out on the following 3-2 pitch, no harm done and we could all move on. Instead Neto doubled. While the Angels didn't score, surrendering a double impacts a pitcher's metrics, especially when it should have been a strikeout. It's unfair to the guy on the mound doing the work.
There is a reason MLB is racing towards robot strike zones.