Umpire Randy Rosenberg Ejected JT Realmuto For the Most Hilariously Petty Reason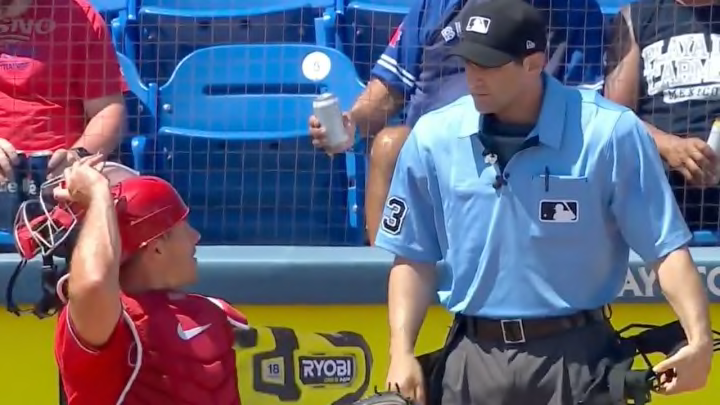 The Philadelphia Phillies played the Toronto Blue Jays on Monday in their penultimate Spring Training game. The lucky fans attending a preseason baseball game in Clearwater, Florida, got to see a real show as umpire Randy Rosenberg threw out catcher JT Realmuto for, well, moving his glove.
As the announcers mention, what probably happened is that Realmuto pulled his glove away because he didn't think a ball was coming after Rosenberg had thrown a ball back to the pitcher himself previously. What Rosenberg obviously felt happened was that Realmuto showed him up and made him look like Charlie Brown trying to kick a football.
This was an auto-ejection in Rosenberg's eyes while Realmuto left shocked and confused having been the unwitting guest star in unique new ump show.