Umpire Mark Carlson Ends Mariners-Nationals Game on Horrific Strike Call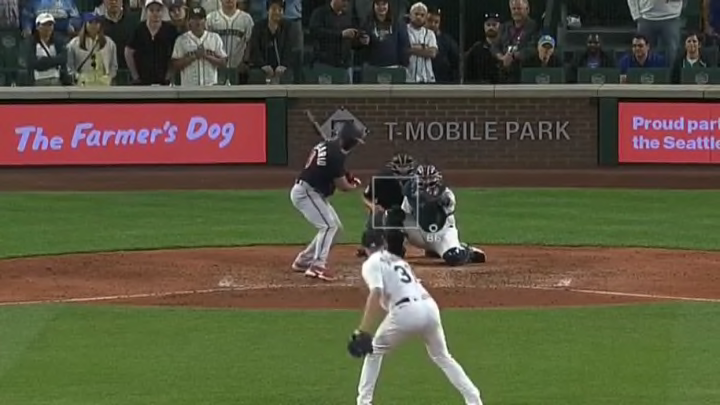 The Seattle Mariners beat the Washington Nationals 8-4 Monday night and they got a big assist from home plate umpire Mark Carlson. He rung up Jeimer Candelario looking to end the game on a pitch so far outside it qualifies as one of the worst strike calls of the 2023 MLB season.
The Nats entered the top of the ninth trailing 8-3. They got a run across and loaded the bases with two outs. That led Seattle to call in closer Paul Sewald to finish things off. He faced Candelario, and got ahead 1-2. He then threw a backdoor sweeper that was not close to the plate. Carlson didn't care, he ended the game by calling strike three.
Check this out:
I mean, that's ridiculous. Bases loaded, the game is in grand slam range and you call that a strike? Shameful. Have to feel awful for Candelario who is just trying to do his job.
Side note, the announce saying, "If you say so" to that call is fantastic work.