Umpire Ejects Florida Pitcher For Yelling, Leads to Quietest Grand Slam Celebration Ever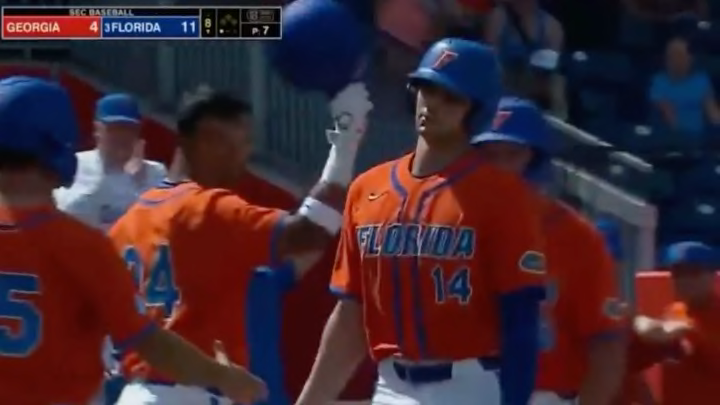 College baseball /
The ongoing frustration with umpires from everybody around baseball came to the college game over the weekend as an overzealous home plate umpire hijacked the competitive Florida-Georgia game that took place on Saturday. It started when Gators pitcher Brandon Neely struck out a Bulldogs batter with the bases loaded and two outs in the eighth inning of a two-run game, leading to the sort of primal scream some athletes are fond of utilizing after big moments.
This was apparently enough to justify ejecting Neely. His teammates were not fond of the ump's decision and showed it by refusing to celebrate a grand slam in the bottom half of the frame. It's the little things, right?
There is simply no world in which a pitcher hollering after a big strikeout justifies an ejection in a two-run game. And in a just world the umpire would face more consequence for such a decision than a muted grand slam celebration.
But the point was presumably made and now there is an amusing blueprint to follow for the future.