Players, Announcers Laugh as Umpire Says He Can Hear Everything Being Said Because of Small Crowd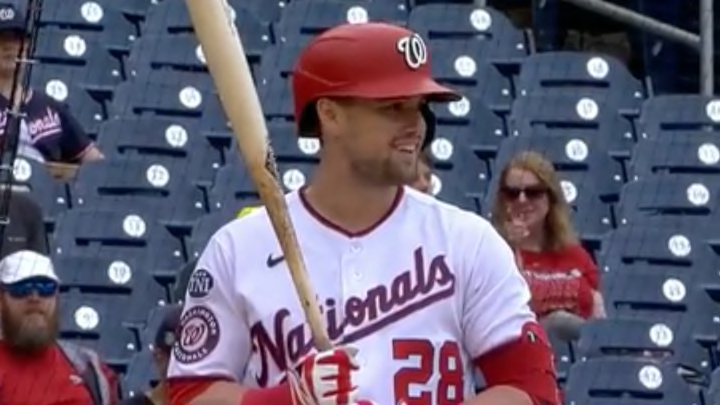 The Arizona Diamondbacks beat the Washington Nationals, 5-3, on Thursday afternoon in front of only 13,000 fans at Nationals Park. With such a small crowd, home plate umpire Doug Eddings was able to hear the Diamondbacks' dugout clearly when they started complaining in the bottom of the first inning. And he let them know.
Eddings could be heard saying, "Remember, there's not a lot of fans here and I can hear everything you say so..." And Bally Sports Arizona's microphones were able to hear that. The announcers had a good laugh about it, as did Nationals' right fielder Lane Thomas, who also appeared to react with a big grin.
The Diamondbacks got the last laugh as they won for the 17th time in their last 24 games. Arizona hasn't been to the playoffs since 2017, but they currently lead the NL West by 3.5 games while having the lowest payroll ($114 million) in the division. The Los Angeles Dodgers ($228 million) are four games back, while the San Diego Padres ($245 million) are 9.5 games back.
No wonder Arizona extended manager Torey Lovullo through the 2024 season earlier this month, while Bob Melvin is publicly calling out his team.
UPDATE: The lack of crowd noise ended up leading to a Davey Martinez ejection during the 5th.