UFC Fans Nearly Fell on Mike Malott As Rail Collapsed During UFC 289 Walkout in Vancouver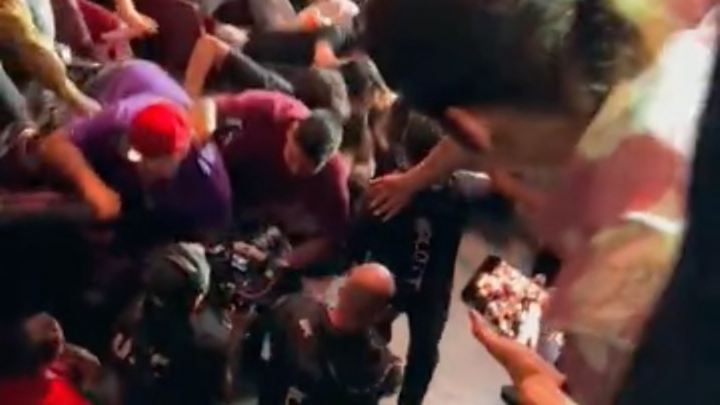 Mike Malott fought Adam Fugitt at UFC 289 in Vancouver on Saturday night. During Malott's entrance, a rail collapsed and a number of fans fell. It happened right after Malott walked past that part of the stands and was shown on the live pay-per-view broadcast.
UPDATE: Here's a video from a fan that really shows how close this was to disaster.
The night simply continued with Malott defeating Fugitt via guillotine choke in the second round. It sounds like no one was seriously injured, which would be great news.
The UFC and Rogers Arena are lucky that no fans or fighters got hurt here. Something similar happened not that long ago when fans fell out of the stands at FedEx Field and nearly landed on Jalen Hurts.