Udonis Haslem Screamed at the Miami Heat in a Huddle During an Embarrassing Half Against the Hawks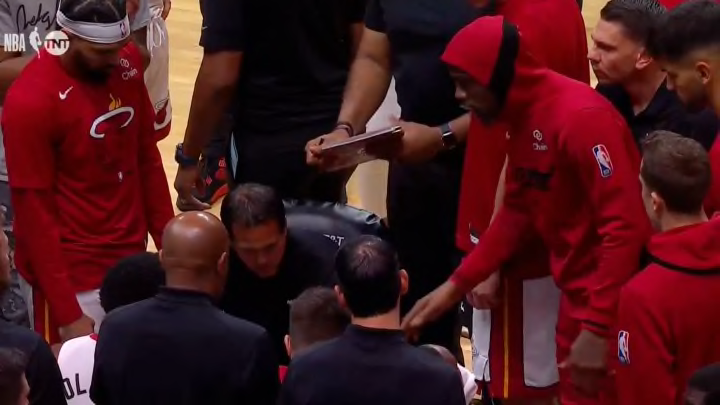 The Atlanta Hawks jumped all over the Miami Heat during the first half of the Eastern Conference's 7-8 matchup in the Play-In Tournament on Tuesday night. Atlanta was up by as much as 24 and took a 65-50 lead into halftime. It was a nightmare half for Miami at home, but luckily, Udonis Haslem was there to yell at them in the huddle one last time before retirement.
The Heat were back within six by the time I got around to writing this, but can you imagine what was going through UD's head in the first half? He came back for one more year, had a beautiful send-off on Sunday, scoring 24 points off the bench in a win over the Magic and then the team comes back two days later to get embarrassed? Just real bad vibes for Heat Culture.
This post will be updated with a final score and UD smiles one last time.
UPDATE: The Atlanta Hawks won, 116-105. The Heat will play for the eight-seed on Friday night.