Uber Eats Guy Walks on Floor During Duquesne-Loyola Game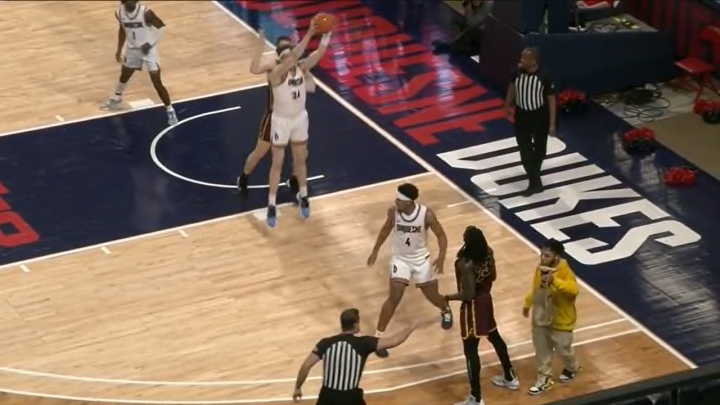 On Wednesday night, one of the most bizarre scenes I've ever beheld at a sporting event occurred during a college basketball game between Duquesne and Loyola Chicago. With 16:10 left in the game, an Uber Eats guy walked onto the floor looking to deliver a bag of McDonald's. No, seriously, that's something that actually happened.
Check this out:
Here's the money shot:
I have no words to describe that further, but so many questions. How did he get in the arena? How did he get on the floor? How did he possibly think this was OK? Why didn't the officials immediately stop play? What the hell?
This was, quite simply, an insane moment. Never seen anything like it.