Tyreek Hill Drops F-Bomb on ESPN While Talking About Tua Tagovailoa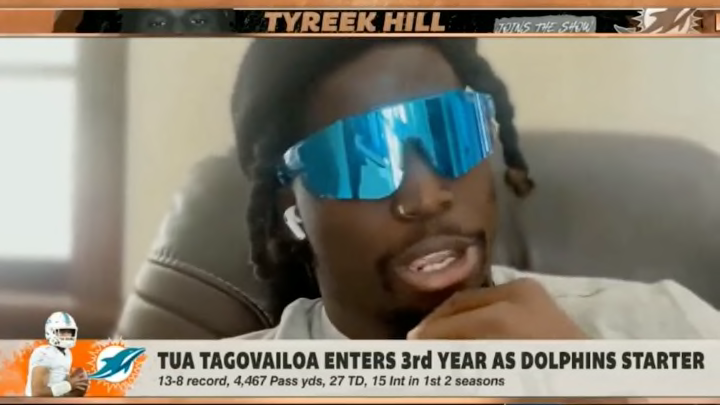 Tyreek Hill /
Tyreek Hill was traded to the Miami Dolphins this offseason and apparently decided to take on an additional role as PR specialist. He's spent the last few months hyping up his new quarterback, Tua Tagovailoa, to an extreme level mostly through his own recently-launched podcast. On Monday, Hill appeared on ESPN's First Take to discuss his comments on Tua and dropped an f-bomb in the process.
Hill was asked about his belief (stated earlier this summer via his podcast) that Tagovailoa is the most accurate QB in the NFL. Hill doubled down on that claim and then said Tagovailoa is "a f---in' heck of a competitor" while talking to Molly Querim.
Whoopsie! Can't do that on live TV. But when it does happen, it's best to just move on as Hill and everybody else apparently did.