Tyler Boyd Just Had the Worst Drop of the Season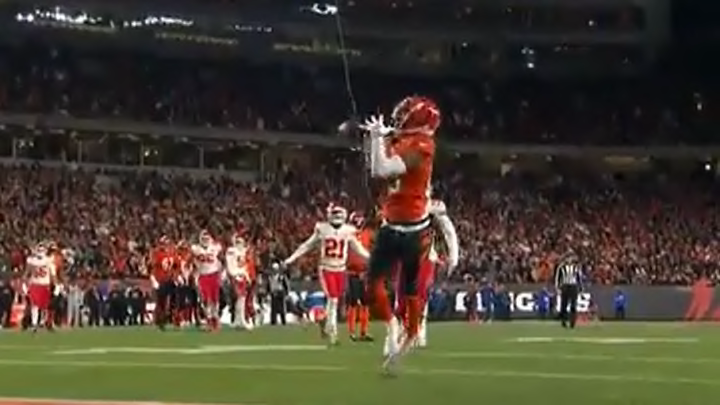 The Cincinnati Bengals are facing off against the Kansas City Chiefs in a rematch of last year's AFC Championship Game. The Bengals held an early advantage but, thanks to receiver Tyler Boyd dropping a sure touchdown, the Bengals have lost the momentum.
The Bengals faced third and three at Kansas City's 18-yard line. Joe Burrow dropped back and found a wide open Boyd streaking to the end zone with no one near him. Burrow threw a perfectly lofted pass right into Boyd's arms. And he dropped it.
Check it out:
It looks like the ball clipped Boyd's facemask on the way in. Man, that's just awful.
Burrow couldn't believe it. Boyd is one of the NFL's most sure-handed receivers, which makes this all the more shocking. That is, without a doubt, the worst drop of the 2022 season.