Treasure Island Advertisement Goes Haywire During Twins-Rays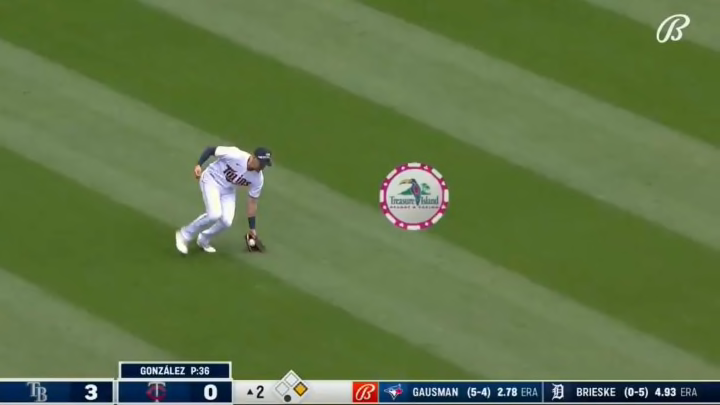 Treasure Island /
The Tampa Bay Rays visited the Minnesota Twins on Saturday afternoon and things got weird on the Bally Sports North broadcast. One of the network's advertising partners is the Treasure Island Casino located in Minnesota and Bally broadcasts a little poker chip with the casino's logo on it during Twins games.
Something went terribly wrong on Saturday, though, and the poker chip ended up all over the broadcast. Like, all over it.
Hilarious watching it bounce around the field of play like an errant beach ball. And dare I say that Bally has unintentionally stumbled upon the fix for MLB's umpire problem-- slap an ad right in the middle of the strike zone and no viewer will be able to tell what's a good call and what's a bad one!
Genius, really. A great day for Treasure Island Casino.