Turning Point USA Conference Is Lit As Hell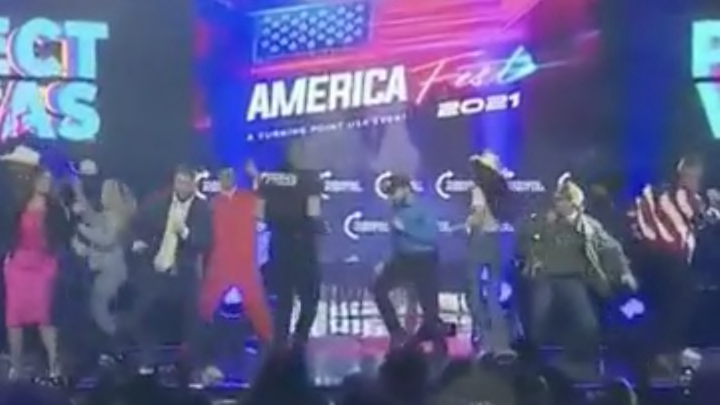 Turning Point USA is holding a four-day event in Phoenix, billed as the world's largest conservative conference. We'll have to dutifully check our personal record books judge the validity of this claim, but there is simply no doubt that no conservative conference around has brought as much heat or theatrics. Here's just a quick taste of the fare out in the desert, featuring heroes from the movement bounding onto the stage to the infectious beats of The Weeknd.
Never before have whistleblowers been feted publicly with such vigor. Replete with choreographed dance moves, and cowboy hats, one has to admire the effort even if the cause isn't congruent to one's world view. Where were ol' Carey Poarch and April Moss when the singer did the Super Bowl? Giant missed opportunity to amp up the performance.