Tyreek Hill Already Bailing Out Tua Tagovailoa's Weak Arm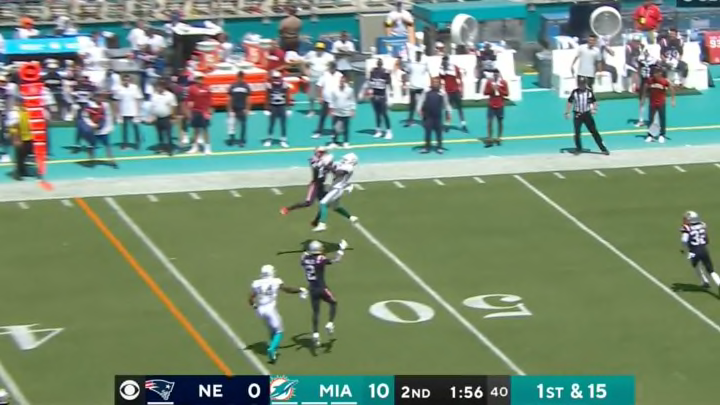 Tyreek Hill /
Tyreek Hill spent his first months as a Miami Dolphin doing whatever he could to gas up Tua Tagovailoa. Every opportunity that presented itself, Hill talked about how good his new QB was and how great the 2022 season was going to be.
Hill and Tagovailoa got their first opportunity to prove their own words prophetic on Sunday as they hosted the New England Patriots in Miami for Week 1. Tagovailoa's biggest weakness-- his arm strength-- reared its head a couple of times over the course of the first half. But fortunately Hill was there to bail him out of the worst possible mistake so far with a remarkable grab on a jump ball against Patriots rookie corner Jack Jones.
Good on Hill for bailing his QB out already. Everybody feared the Dolphins wouldn't be able to utilize Hill to the fullest extent due to Tagovailoa's relatively weak arm. That's not a problem if Hill can win jump balls like that.