Tua Tagovailoa Somehow Walks Away From Extremely Awkward Sack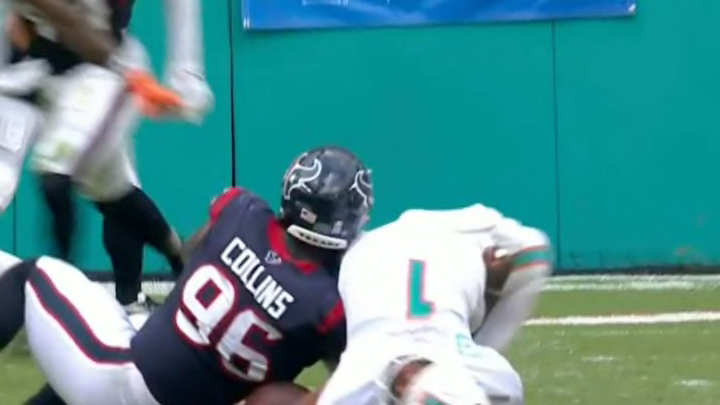 The Miami Dolphins absolutely dominated the hapless Houston Texans as they took a 30-0 lead into halftime of their Week 12 matchup. Miami had 19 first downs to Houston's three and 287 yards of offense to Houston's 32. And yet Dolphins fans were still subjected to a horrible scare involving Tua Tagovailoa near the end of the half.
That's Maliek Collins taking Tua down extremely awkwardly on a sack with 13-seconds remaining in the second quarter. This is just terrifying. And Tua didn't even hit his head.
There is no one in the NFL who has a higher ceiling and lower basement when it comes to how fun it is to watch them play. He's top five in yards and touchdowns per game but at least once every game you're worried he might be done for the season.