Tua Tagovailoa is Already the Face of the Miami Dolphins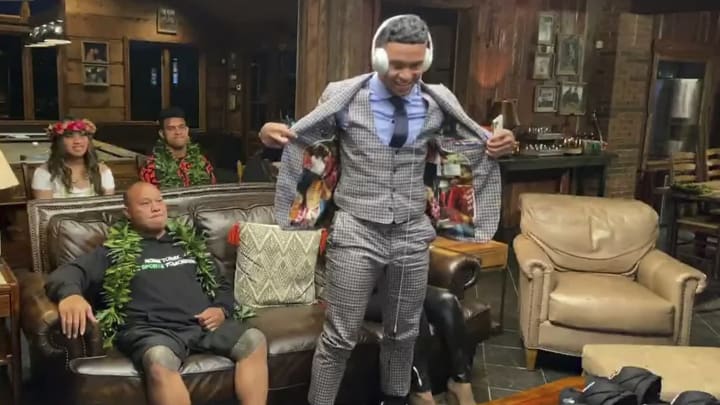 Tua Tagovailoa on Draft Night. / Handout/Getty Images
The Tua Tagovailoa era in Miami is off to the best start possible. The No. 5 pick in the 2020 NFL Draft has the two top selling jerseys in the NFL. Earlier this week he signed his rookie deal so there will be no question about him being in training camp. Most importantly to Tua, his deal includes a signing bonus that will net him $11.47 million by the end of the month.
Why is that big lump sum up front so important? Well, we don't even know if there's going to be a football season in 2020. We hope there is. Tua hopes there is. But we don't really know. There are a lot of variables, but Tua doesn't have to worry about any of that because he's set financially. And he appears to be putting his money to work already by starting charities in Hawaii, Alabama, and Miami.
It's hard to imagine a better start to his time in Miami and it has nothing to do with football. This is the kind of face you want for a franchise and he's wasted no time getting started.