Truck Gets Flipped By Tornado, Drives Away Unscathed in Crazy Video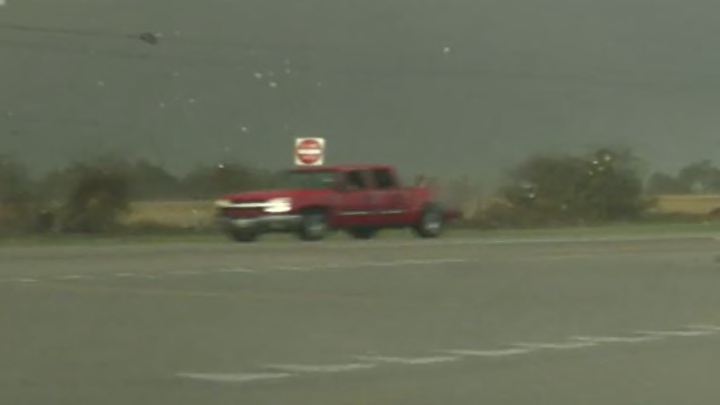 Tornados ripped through the southern U.S. on Monday giving us a lot of scary videos and photos. Perhaps nowhere were the videos as mind-boggling as in Texas. In the craziest video we've seen, Brian Emfinger, a journalist and storm chaser, caught footage of a truck being caught in a tornado, rolled over, spun around, put back upright then somehow driving away seemingly unharmed.
Video is below.
That is utterly insane. It shows the incredible power of a tornado and also how amazingly lucky some people are.
Based on other photos from the area, this outcome could have been a whole lot worse.
More footage from nearby Round Rock was similarly as crazy.
Here's hoping everyone in the truck and in those videos and photos is OK.