Watch Troy Kotsur's Speech After Winning Best Supporting Actor Oscar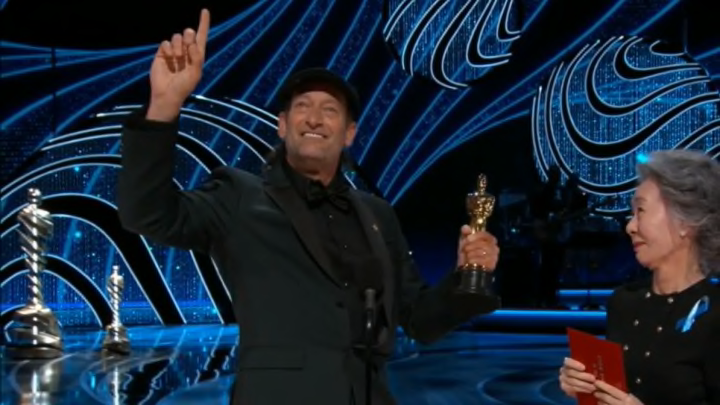 Troy Kotsur accepts Best Supporting Actor Oscar for "CODA" /
Troy Kotsur has become the first deaf man to win an acting Oscar. The 53-year-old won for his magnetic performance as Frank Rossi in CODA.
A heavy favorite coming in, Kotsur delivered an excellent speech in American Sign Language. We can't do it much justice writing about it, so just watch it below.
Here it is:
Hearing the translator begin to choke up was incredible. Also, Youn Yuh-Jung taking the Oscar back from him so he could sign his speech was such a great moment.
CODA tells the story of a young high school-aged girl named Ruby, who is the only hearing member of her family. Her parents and brother are deaf, which makes her a bit of an outcast in her own home. She has a passion for singing but seeing as she's shy and an outcast at school -- and the fact that her most captive audience can't hear her -- she doesn't know is she actually has talent. A music/choir teacher begins to help her unlock her potential and she's torn between helping her family and the journey of life her singing could take her on.
Kotsur played Ruby's irreverent, emotional father Frank who is supportive of her dreams while not fully understanding them. It was hard to take your eyes off of him during the movie. He was truly phenomenal in the role.
A performance like that is the reason we go to the movies, and he was rightly rewarded for it.