Treylon Burks Takes Hard Hit to the Head on TD Catch vs. Eagles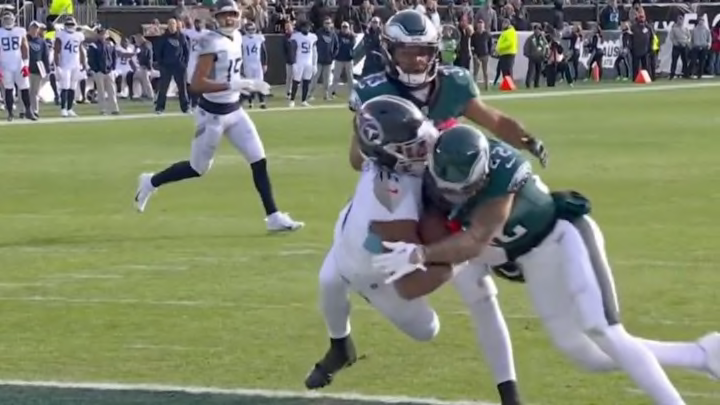 Treylon Burks /
The Tennessee Titans played the Philadelphia Eagles on Sunday. Philly got off to a quick start, as has been their habit so far this season, and went up 7-0 in the first. It did not take long for Ryan Tannehill to strike back as he found rookie wideout Treylon Burks deep and hit him with a great throw in stride for a touchdown.
Unfortunately the score came with a cost. Burks took a massive blow to the head on the catch and looked like he got knocked out by Eagles safety Marcus Epps. Epps was flagged for the hit and Burks held on for the score, somehow, but stayed on the ground for quite a while.
Yikes. Exactly the sort of helmet-to-helmet contact the NFL is trying to eliminate. Fortunatley Burks was able to walk off the field but it would be a surprise if we saw him again today.