Trey Lance Carted Off After Ugly Ankle Injury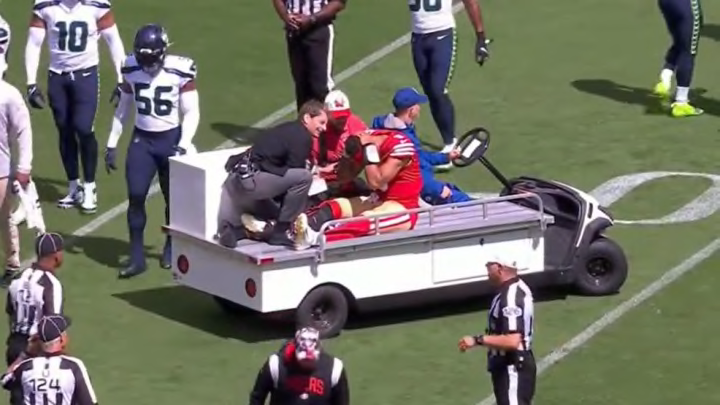 The San Francisco 49ers are in Week 2 of the Trey Lance Era and they've already had to turn to Jimmy Garoppolo. On Sunday when facing the Seattle Seahawks, Lance had to be carted off after suffering an ugly right ankle injury.
Here's video of the play:
Another angle appears to show Lance's leg get caught underneath him during a tackle:
Lance's teammates knew how bad it was as they kneeled around him.
The injury looks serious and it's terrible news for the 49ers. They have invested a ton in Lance, selecting him with the third pick in the 2021 NFL Draft after trading two first-rounders and a third-rounder in the 2022 draft to move into position to grab him.
It would appear it is Garoppolo's ship to steer now.