Trevor Lawrence Suffers Nasty Leg Injury vs. Lions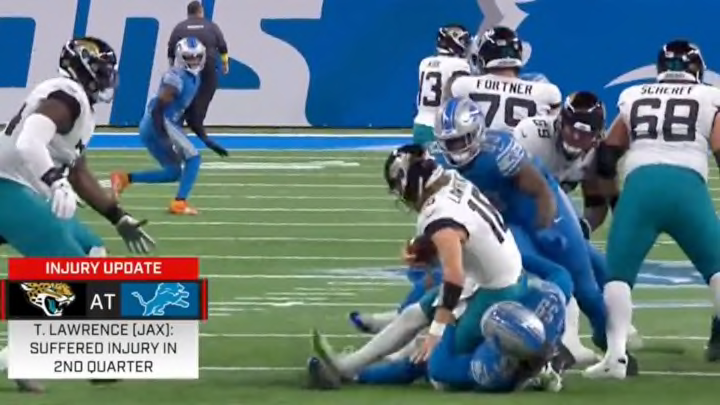 Trevor Lawrence /
Trevor Lawrence and the Jacksonville Jaguars were struggling to get anything going against the Lions in Detroit on Sunday when disaster struck. Late in the first half, Lawrence was trying to get the offense down the field with 20 seconds to go when he got sacked by Lions DE James Houston.
Lawrence spun and his leg twisted in a way legs should not twist. It looked really bad.
Awful. Hopefully it is not as bad as it looks. Fortunately, Lawrence was able to walk off the field and to the locker room under his own power.
The Jags will now turn to backup C.J. Beathard as they try to climb out of the hole they dug themselves in Detroit.
UPDATE: Lawrence, remarkably, managed to return to the field and was reinserted into the lineup against the Lions.