Trevon Diggs Had to Do Pushups After Dropping a Huge Interception Against the 49ers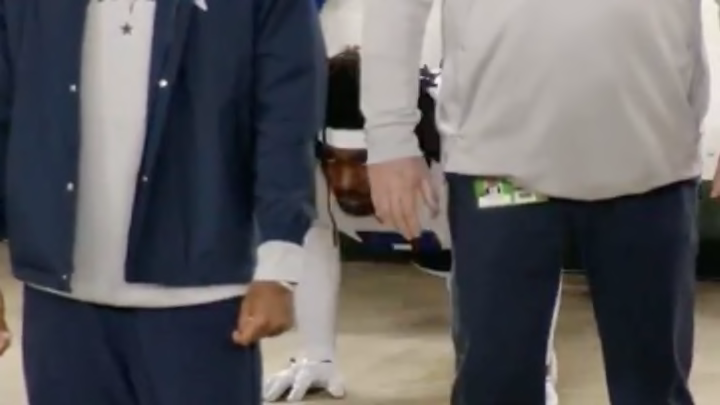 The Dallas Cowboys lost to the San Francisco 49ers on Sunday, ending their season. The only touchdown of the game was scored by Christian McCaffery on the first play of the fourth quarter. The touchdown almost never happened as a tipped Brock Purdy pass hit Trevon Diggs right in the hands a few plays earlier. After the drive Diggs tried to explain what happened on the bench. That's when coach Al Harris came by to make him do pushups.
It's unclear how many he had to do, but we should probably assume it was 200, the same punishment you face if Maverick shoots you down during dogfighting exercises.
If Cowboys fans are looking for something to do this Sunday while the 49ers play in the NFC Championship Game, they might want to watch Top Gun: Maverick. It has a much happier ending than they're used to.