Trent Dilfer Says Kaepernick's Job as Backup Is to "Be Quiet," Gets Called Trent Baalke "Mouthpiece"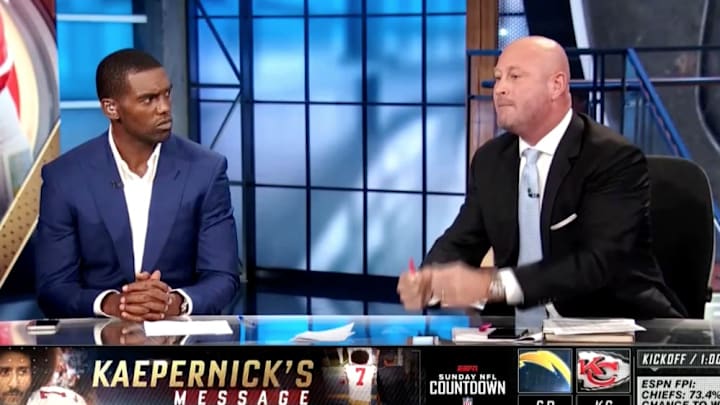 Trent Dilfer, in the context of a broader discussion during ESPN's revamped NFL Countdown program, said that people don't want to hear about social issues from NFL players, that Kaepernick put himself above the team, and that his job as a back-up quarterback is to "be quiet." Dilfer said that the National Anthem protests have "disrupted the organization" and "tore at the fabric of the team."
Dilfer added that a lot of players are serious and work towards resolution of social issues, but don't "use the platform that an organization — a team — gave them, to find it as a pulpit." Randy Moss appeared dismayed throughout Dilfer's thoughts on the matter.
Ann Killion of the San Francisco Chronicle responded to the segment:
As did Tim Kawakami of the San Jose Mercury-News:
In 2013, Dilfer said Baalke was the "best GM in football." It is well known that the two are close friends. This past offseason, when Dilfer's NFL status was in limbo, he felt compelled to go on record to say he had "no intention" of joining the 49ers front office.