Travis Kelce Nailed his SNL Monologue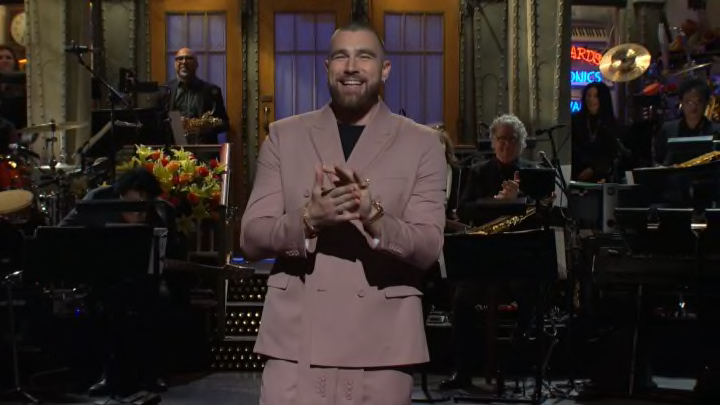 Travis Kelce hosted Saturday Night Live for the first time this week, and he was excellent. The Kansas City Chiefs tight end displayed great comedic timing and looked incredibly comfortable on stage. That was evident right from the jump as the Pro Bowler nailed his monologue.
Check it out:
Kelce seems far more at ease than your typical NFL player with this kind of stuff. He immediately vaulted to Peyton Manning levels when it comes to ability on stage. The fact that his family was there -- including his brother Jason -- really heightened the whole thing. A really nice moment, and Jason's work in the crowd gets a thumbs up as well.
The entire episode was great. Don't be surprised if Kelce gets invited back in the future.