Travis Kelce Repeatedly Beats Up Please Don't Destroy on 'Saturday Night Live'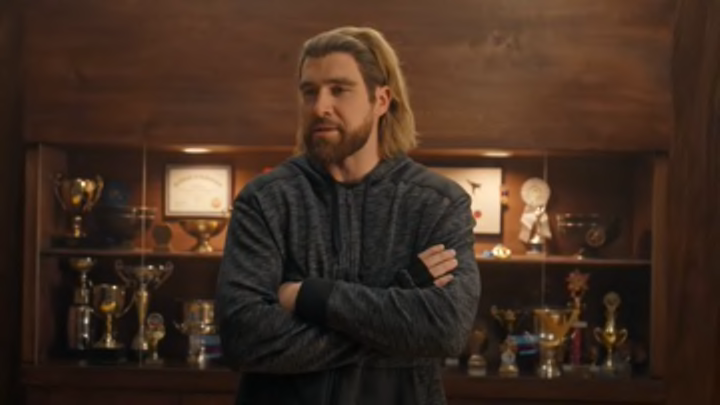 Travis Kelce made his Saturday Night Live debut this week and, in the best sketch of the night, he repeatedly beat up the guys from Please Don't Destroy.
In the sketch, Kelce plays Kurt Lightning, a self-defense instructor looking to build confidence and strength in his students. How does he go about doing that? Mostly by punching a comedy trio.
Video below:
That's a great sketch and Kelce is an absolute natural on camera. The Kansas City Chiefs tight end is probably the NFL's most natural choice for a transition into entertainment when he's done with the league. It was a pretty darn good episode.