Travis Kelce Attempting to Name Every NFL Coach Is an Incredible Watch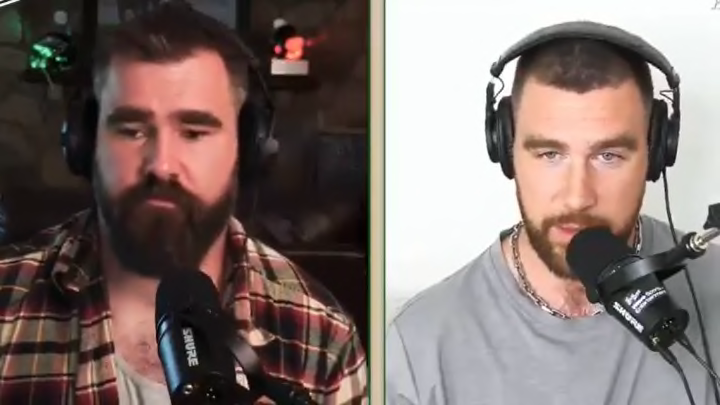 Travis Kelce does not know his NFL coaches. During an episode of New Heights with his brother Jason, the younger Kelce bro was asked to name the league's head coaches off of the group photo released on Wednesday. Watching the All-Pro tight end attempt to identify them is absolutely worth your time.
First, off, Kelce doesn't actually know the coaches' names. He just names them by which team they coach. Second, there are a number of guys he swears he's never seen before. It's amazing.
Check it out:
Probably my favorite video of the offseason so far. A few highlights:

"I've never seen that man before in my f***ing life."

"That's uh... that's coach."

Jason calling Mike McCarthy Matt Foley.

"There is no way that guy coaches in the NFL."

Travis referring to Sean McVay as Gordon Bombay.

"Just... no clue. And then Bills."
It's just so, so good.