'Good Morning Football' Campaigning For That Sweet, Sweet 'Saturday Night Live' Cross-Promotion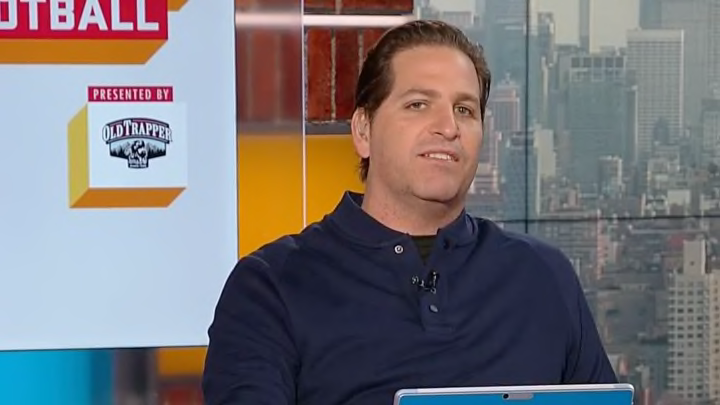 Travis Kelce will host Saturday Night Live on March 4th as he rides the post-Super Bowl vibes and continues to build the infrastructure that will provide him a lucrative career in media once he hangs up the spikes. It makes you wonder if the show's plan was always to select the victorious Kelce brother — a theory difficult to prove that we will choose to believe without evidence.
This is something no one believed would happen. No one thought Travis Kelce could host SNL. But as he's wont to do, he has proven the haters and doubters dangerously wrong.
Good Morning Football, which does not miss a beat, is already imagining a way to get some more eyeballs on their show. Allow Peter Schrager to explain his idea for the cold opening.
Schrager went 2-for-4 on casting. Kenan Thompson is Jason McCourty. Colin Jost is undoubtedly Kyle Brandt. Getting Kate McKinnon to play Jamie Erdahl could be tough because she's no longer with the program. And James Austin Johnson is a way better avatar for himself than Bowen Yang.
The idea could work. Not as well as a bit where Danny McBride makes a cameo as Patrick Mahomes or Kelce becomes Fezco from Euphoria, but that one's just a no-brainer.