No. 1 Overall Recruit Travis Hunter Announces Commitment to Jackson State With Incredible Video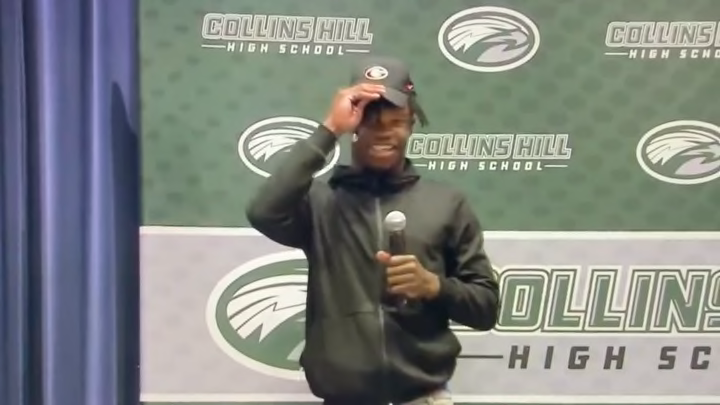 Travis Hunter /
Travis Hunter sent shockwaves throughout college football on Signing Day today when he de-committed from Florida State and instead will join Deion Sanders' program at Jackson State University. Hunter is the No. 1 overall recruit in the 2022 class and it is essentially unheard-of for a recruit of that stature to flip from a premier D-1 program to an HBCU. It is an exciting moment for all sorts of reasons.
Hunter's announcement video was perhaps the best part of it all. He flipped through a few hats, as is common, but went a step further and put on a Georgia and FSU hat before tossing them both aside in favor of a Jackson State hat, which came flying in from outside the camera view.
Just remarkable stuff here. This kid is a showman. Clearly belongs with Primetime at Jackson State. It'll be fun to see what they'll build together.