Torrey Craig Picks Tooth Up Off Court After Elbow From Giannis Antetokounmpo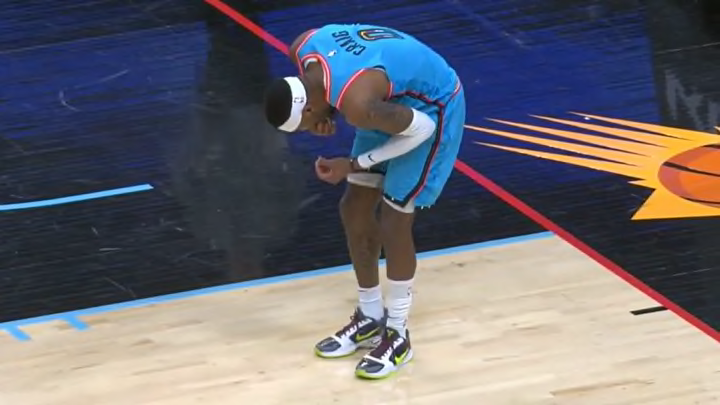 The Milwaukee Bucks had an incident involving Giannis Antetokounmpo for the second-straight night. On Tuesday, a brawl started after Giannis was shoved following a late whistle. On Wednesday, he elbowed Phoenix Suns forward Torrey Craig in the face, knocking out a tooth.
The offending elbow happened midway through the third quarter as Antetokounmpo drove down the right side of the lane on a 1-on-5 fast break. As Craig guarded the two-time MVP, Giannis extended his left arm to create space. He caught Craig on the jaw, sending him down to the court. Craig stayed down for the remainder of the offensive possession, then pick his absent tooth off the floor.
Check it out:
That's absolutely wild. Here's hoping the Suns have good dental coverage.
It doesn't look like Antetokounmpo did that intentionally but it was obviously an offensive foul that wasn't called.
I don't think Giannis will be getting a call from the NBA league office for this, but he should have been called for a foul.