Toronto Maple Leafs Fans Fought Each Other in the Concourse During Game 7 Loss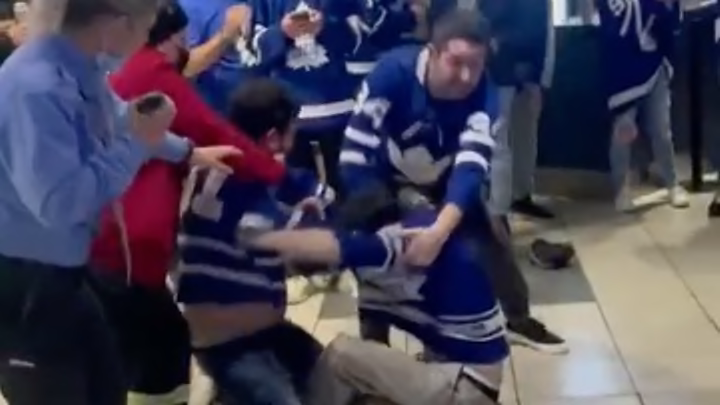 The Tampa Bay Lightning beat the Toronto Maple Leafs, 2-1, in one of the NHL's three Game 7's on Saturday. Since the second-seeded Leafs were at home, it was a recipe for no one having a good time. Fans ended up taking it out on each other on the concourse.
There appear to be two conflicts captured in this video. You've got your shirtless guy who probably lost his top in a classic hockey fight maneuver being chased around by a couple of bros and then another donnybrook that was broken up by security.
This is the problem with playing in a league in another country. When you get eliminated from the postseason at home it's very unlikely there are any visiting fans there to take your frustration out on. Then stuff like this happens which is just embarassing.