Tony Siragusa Out at Fox Sports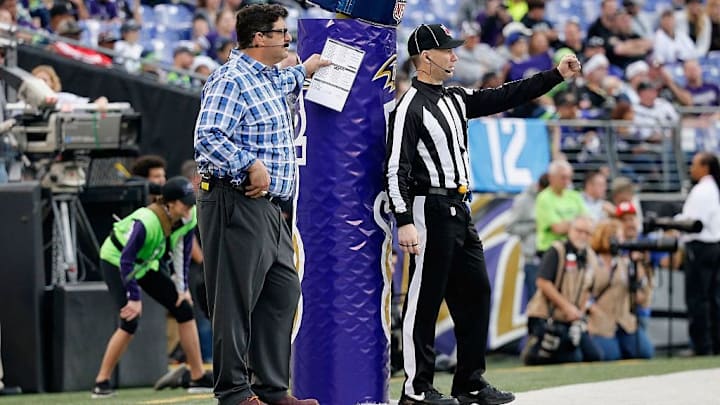 Tony Siragusa will not be returning to Fox's NFL coverage, The Big Lead has learned. The former Colts and Ravens defensive tackle had been a broadcaster there for nearly a decade. He spent eight of those seasons supplementing the announce team of Daryl Johnston and Kenny Albert; this past season he worked with Thom Brennaman and Charles Davis.
While traditional sideline reporters offer information and generally steer away from analysis, Siragusa was a roving personality on the field. I'm not sure if I can think of any other broadcasters who have had a role quite like this. Social media being what it is at this juncture, if you're going to go outside the box like this it has to be with someone who really resonates.
Candidly, we do not have concrete information one way or the other as to whether this move was directly related to ongoing restructuring at Fox Sports, which has been well documented, both on the television side and in digital.