Jim Nantz and Tony Romo Laughed About Gabe Davis Making a Smart Defensive Play on Bengals' Hail Mary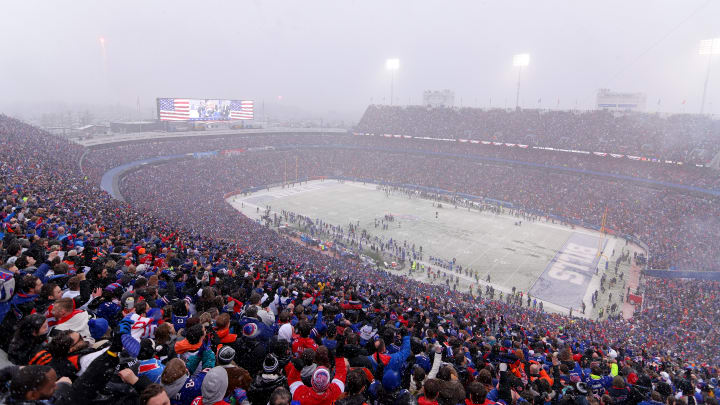 AFC Divisional Playoffs - Cincinnati Bengals v Buffalo Bills / Timothy T Ludwig/GettyImages
Joe Burrow took off on a 21-yard run at the end of the first half, setting up the Bengals for a Hail Mary attempt as time expired. Buffalo Bills wide receiver Gabe Davis was in the end zone to play defense on the play and tried to knock the ball down after Burrow uncorcked one from the other side of the 50. As the ball landed harmlessly on the ground Jim Nantz and Tony Romo seemed to wonder why Davis didn't try to intercept the pass in the snow.
It's hard to hear, but Romo said that Davis "had an easy pick," but instead took "an awkward swipe at it," while Nantz chuckled. Romo then added that Davis is better at offense than defense.
This was an extremely odd bit of commentary from CBS's top team as Davis was certainly instructed by coaches to try and knock the ball down rather than catch it.