Tom Hanks' Niece Has All-Time Epic Meltdown on 'Claim to Fame'
A Hall-of-Fame performance.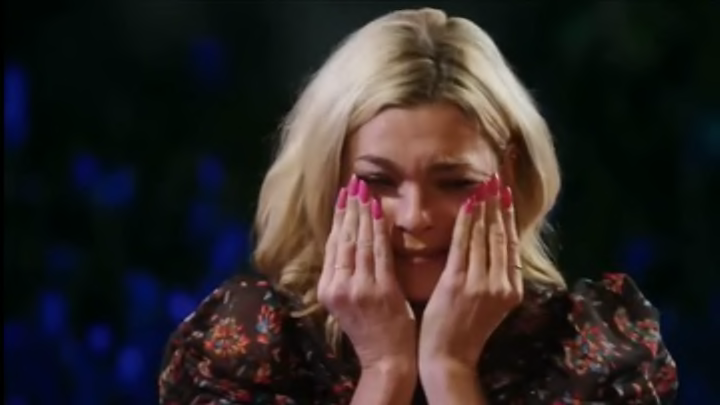 On Tuesday the Internet lit up with a clip from the show Claim to Fame. It features Tom Hanks' niece Carly Reeves absolutely melting down after being kicked off the show. When I tell you this clip is wilder than you're expecting, believe me.
For those uninitiated (as I was this morning), Claim to Fame in in its second season on ABC. The show features 12 contestants who each have a famous relative moving into a house together. They are tasked with figuring out who the other contestants are related to while keeping their relative a secret. Along the way they are given clues, there are challenges and votes, etc. Very standard reality show stuff, so it's really dumb.
On Monday night, a fellow contestant Hugo successfully guessed that Reeves was related to Hanks. And the ensuing meltdown was an all-time reality show moment.
Check this out:
I have never seen someone so upset to be kicked off a reality show. And there wasn't even a zipline involved! Just fantastic TV.
The reaction from her fellow contestants are hilarious. Survivor contestants who starve themselves for weeks don't get this angry when they leave the show empty-handed. How do you not wait until cameras are off before freaking out? It's so amazing.
Thanksgiving might be a tad awkward for the Hanks family this year.