Frustrated Tom Brady Throws Helmet and Tablet on the Sideline During Saints Game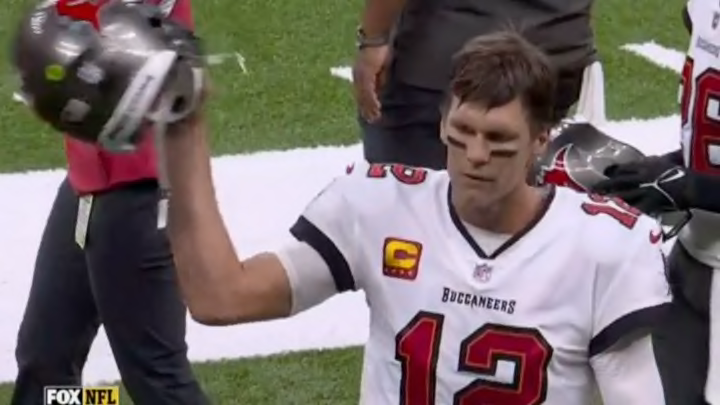 Tom Brady did not have a great first half against the New Orleans Saints in Week 2. By the time the game was a few minutes into the third quarter he had only completed 11 of 18 passes for 115 yards. After a couple unsuccessful attempts Brady was visibly upset. By the time another drive ended with zero points he was ready to throw something besides a football on the sideline.
First he threw his helmet.
Then he took some frustration out on a tablet.
This is not the kind of afternoon that Brady imagined when he unretired. We learned today that he would be taking every Wednesday off for the rest of the season. If things don't improve, Sundays could be next.