Tom Brady Tried to Slide Tackle Malik Hooker on Fumble Return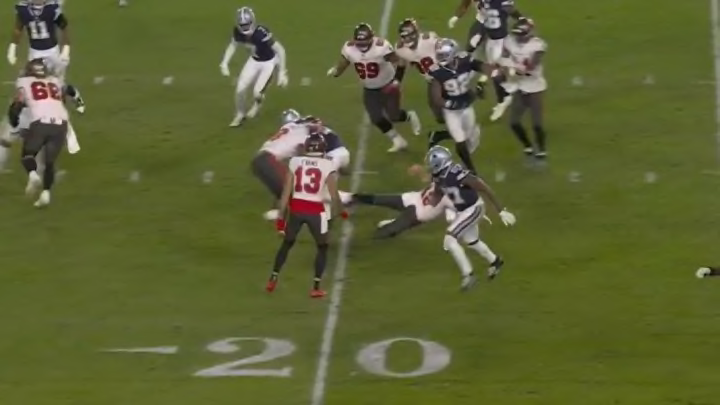 Tom Brady and his Tampa Bay Buccaneers are having a rough go in their Wild Card round game Monday night. In the middle of the third quarter they trailed the Dallas Cowboys 24-0. Then things got weird.
Brady completed a pass to Chris Godwin who hit the ground and lost control of it. Cowboys safety Malik Hooker picked it up and weaved through the Bucs on the return. Brady first tried to bring Hooker down with a tackle and missed before he just gave up and went full soccer-style slide tackle. Thankfully, he missed.
Check this out and look for Brady to coming in at the end.
Here's another look:
Brady might be getting a call from the NFL for that.
After review, officials ruled Godwin down before the fumble so the play never actually happened.