Tom Brady Enraged at Cade Otton After Another Failed Third Down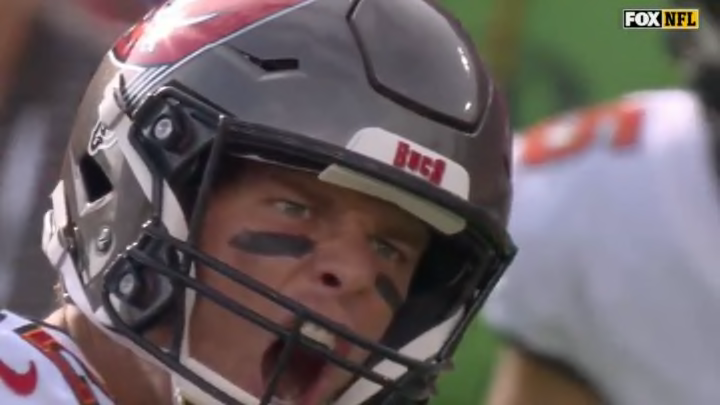 Tom Brady /
Sunday was yet another frustrating day for Tom Brady and the Tampa Bay Buccaneers as they fell behind rather quickly to the Sam Darnold-led Carolina Panthers. In a pretty important game the Bucs put forth their usual comedy of errors and unlucky bounces. Brady finally cracked in the third quarter when a drive ended because a wide-open Cade Otton simply... stopped running.
Brady ran around a bit before throwing to Otton, open in the middle of the field. But Brady was trying to lead Otton and Otton stopped. The Hall of Fame quarterback was incensed as he ran off the field, screaming at his tight end before cursing at nobody in particular.
It really is remarkable how far the Bucs have fallen this year and for no discernible reason. The team at large is experiencing Murphy's Law to the fullest. It's a shock Brady isn't destroying every tablet in sight at this stage.