Tom Brady Was Screaming at Someone on the Bucs Sideline After Another Punt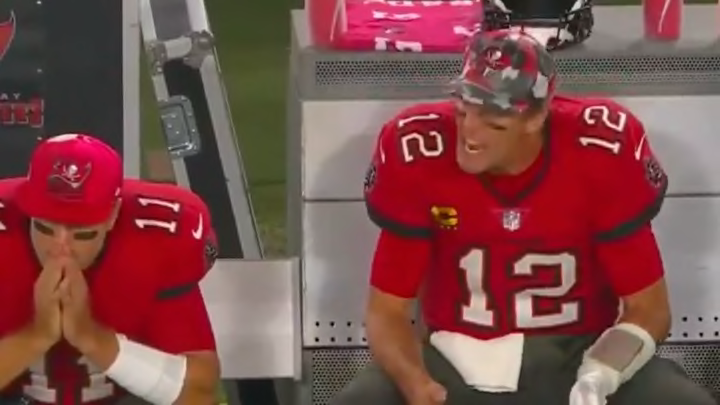 Tom Brady has struggled on Monday Night Football against the New Orleans Saints. Through three quarters he had 156 yards on 33 pass attempts, he'd thrown an interception, and the Bucs trailed the Saints by 10. After the Bucs failed to convert another third down to end the third quarter Brady was shown yelling at someone on the bench.
He was probably just mad at himself again. Or maybe he didn't want to punt. Whoever was the target of his tirade, Blaine Gabbert knew to keep his head down lest he get beaten with an official NFL sanctioned tablet. I kid! Seriously though, get off the shed and stop punting!