Tom Brady Abruptly Ends Post-Loss Press Conference After One Minute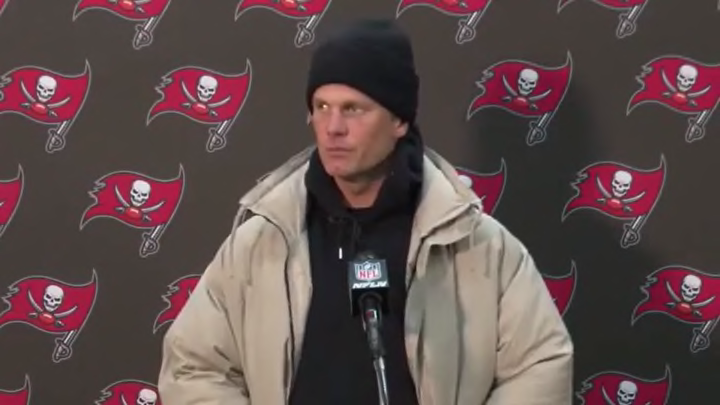 Tom Brady /
Tom Brady was in no mood to talk after the Tampa Bay Buccaneers got smacked around by the Washington Football Team 29-19 on Sunday. Brady walked into his postgame press conference saying he wanted it to be quick, and abruptly ended it in less than a minute.
Check this out:
Not only was it quick, he barely answered the questions asked. Those were the most Belichick-ian non-answers he could have possibly given. I mean, I get that it had been a rough day, what with Brady throwing two interceptions and struggling to move the offense, but at least handle yourself professionally.
That's a really bad look for Brady. Engaging with the media is a big part of his job. He's the greatest NFL quarterback of all-time, while doing that after a loss may be unpleasant, he can't act like this.