Latest NFL Leads
Tom Brady Drops F-Bomb During Press Conference, But He's in a Good Mood This Time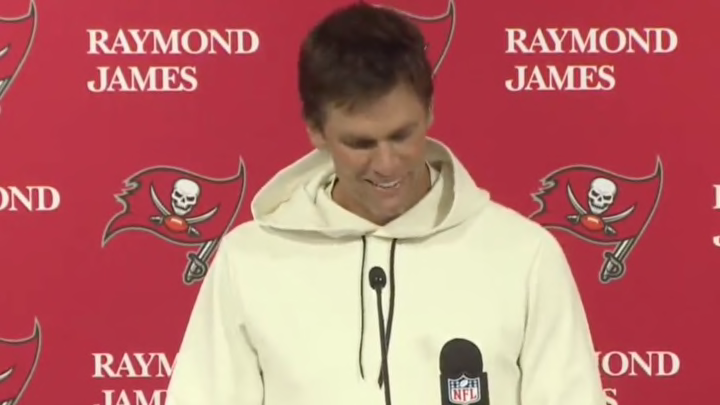 The Tampa Bay Buccaneers beat the Los Angeles Rams, 16-13, in Week 9. Tom Brady took the Bucs on a 60-yard drive in 35 seconds and threw the game-winning touchdown pass to Cade Otton with nine seconds remaining. It was a Tom Brady-esque moment for Tom Brady is a season that hasn't seen many.
For Brady it felt great and he told the press as much at his press conference, opening with "That was awesome. That was f--king awesome."
Here it is without the bleep.
It's a dark day for those who counted out Touchdown Tom. Sure, the 45-year old had to throw the ball 58 times to get 280 yards and a touchdown, but he's got a pep in his step again. The NFL is doomed.