Tom Brady is Posting His Way Back to Foxborough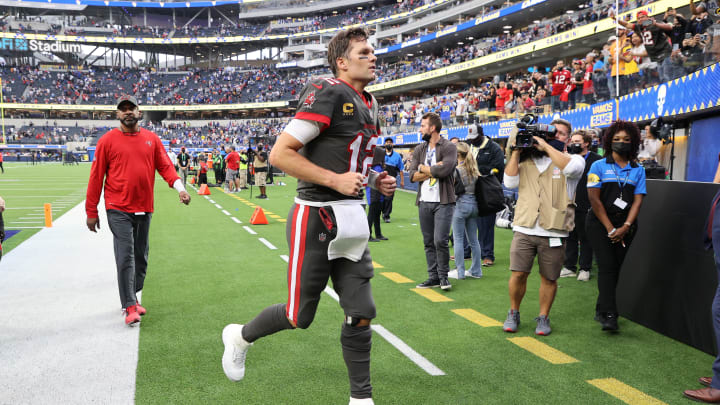 Tom Brady / Harry How/Getty Images
Tom Brady will play the New England Patriots today, if you haven't heard already. The greatest quarterback of all time returns to Foxborough for the first time since leaving New England for warmer pastures and winning a Super Bowl in the meantime.
Brady is nearly as notorious for his social media shenanigans as he is for his play on the field in today's day and age. To whit, the quarterback has been posting all sorts of dramatic videos in the lead-up to the biggest regular-season game of his career for non-competitive reasons.
Tom Brady Patriots Video
On Saturday, he posted a fun but kind of weird-looking animation video of his career path to this point, starting with the infamous combine picture that kick-started his legend.
Then, on the morning of the anticipated matchup, Brady posted this video that included his notorious walkout song while with the Patriots-- Jay Z's "Public Service Announcement."
As TBL's resident Patriots fan, I wish I could go all Don Draper and say with confidence that I don't think about Brady at all. But of course that is not true. The New England faithful misses the man who brought them to the highest of heights over two decades. His return will be welcomed with a roar that will be heard in Boston.
But once the game starts, well. As running backs coach Ivan Fears said, he's the enemy. Should be quite a night.