Tom Brady Freaks Out at Offensive Line During Bucs-Steelers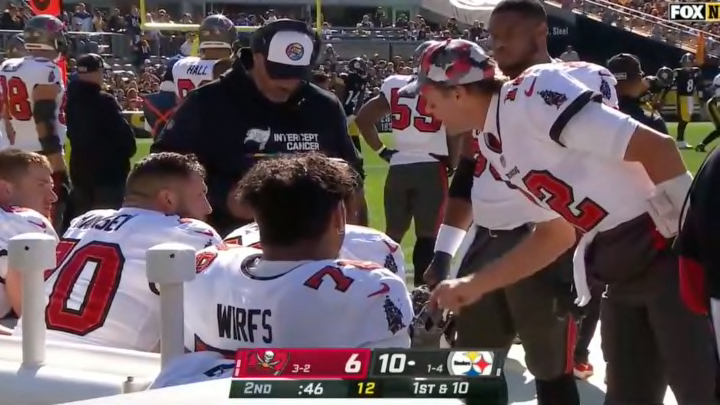 Tom Brady, very mad /
Tom Brady was straight-up not having a good time during Sunday's matchup between the Tampa Bay Buccaneers and the Pittsburgh Steelers. The quarterback was missing easy throws left and right for reasons unknown and the offense as a whole struggled to finish drives in the first half, getting held to two field goals in the red zone.
The Fox cameras picked up Brady flipping out on his offensive line late in the second quarter. It appears he was attempting to movitvate his teammates by reaming them out, screaming, "you're so much better than the way you're f---ing playing today."
Brady had been sacked twice by that point and the line as a whole was folding like cheap cardboard in front of a stiff Steelers defensive front.
While it's true that the line is better than that, Brady hasn't exactly been perfect and his patented sideline freakouts probably lose their charm when everyone is playing poorly.