Tom Brady Was Also Very Sad This Season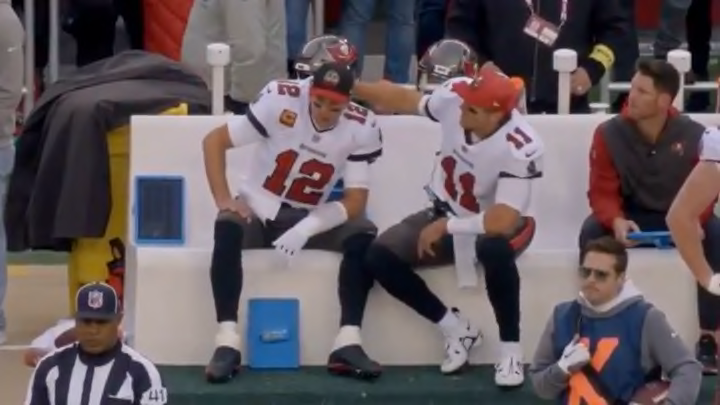 Tom Brady had a rough year. The Tampa Bay Bucanneers snuck into the playoffs only to get blown out by the Dallas Cowboys. Brady spent much of the season looking seriously upset after one thing after another went wrong for his team and himself. He threw tablets, helmets and countless fits, but anger wasn't the only emotion he experienced. There was also great sadness. Like the sadness he felt when the 49ers put a beating on the Bucs in Brady's hometown, 35-7.
Brady was mic'd up for the game and you can hear some of his attempts at encouraging the troops during the blowout loss in Week 14.
We may owe Russell Wilson an apology. Clearly he was not the only quarterback begging his team to look alive this season. Brady's encouragement definitely fell on deaf ears during the Niners rout. Things got so bad that Brady made Blaine Gabbert rip out his microphone before the game was even over. Oh, it's taped in there? Yank it so they can no longer hear my sadness.