Angry Tom Brady Spikes Football After Another Sack and Gets Called For Delay of Game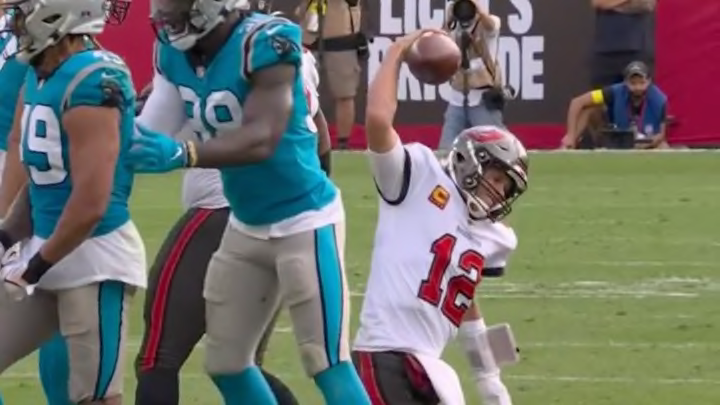 Tom Brady has apparently decided to no longer keep his anger in check. For years it felt like frustration would boil over into shouting or little tablet throwing moments on the sideline, but now he's just freaking out whenever anything bad happens on the field. The latest example was spiking the football in anger after taking a fourth quarter sack against the Carolina Panthers.
Brady had already yelled at a teammate and slapped the field after flopping early in the afternoon. Touchdown Tom is done being a cool customer and can you blame him? He's out there getting beat up at work on a holiday when he should be home with his feet up watching football or something. You'd be annoyed with everything too.