Tom Brady Jumping Around Celebrating Seattle's Unbelievable Interception
New England Patriots v Detroit Lions / Gregory Shamus/Getty Images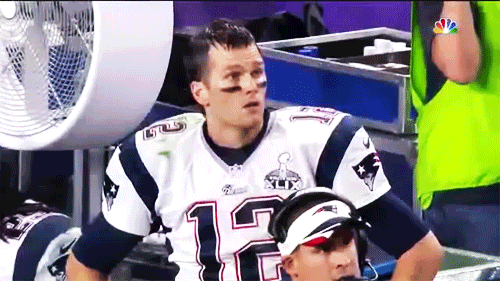 Tom Brady got understandably excited when Seattle made one of the worst calls in Super Bowl history. Instead of running Marshawn Lynch from the 2-yard line, the Seahawks threw a pass, it was intercepted, and the Patriots celebrated a 28-24 win.
It was Bill Belichick's 4th Super Bowl victory.
Tom Brady has now won four Super Bowls, and probably will be regarded as the greatest QB in the history of the NFL.
Related: Nationwide Ran a Disturbing Super Bowl Commercial About Dead Kids
Related: Doug Baldwin Got Flagged for Paying Homage to Randy Moss in a "Disgusting Act"
Related: Julian Edelman Took Helmet Hit, Was Wobbling, Not Checked for Concussion Before Patriots Eventually Scored Touchdown