Tom Brady Tells Fox Cameraman to Get Away From Huddle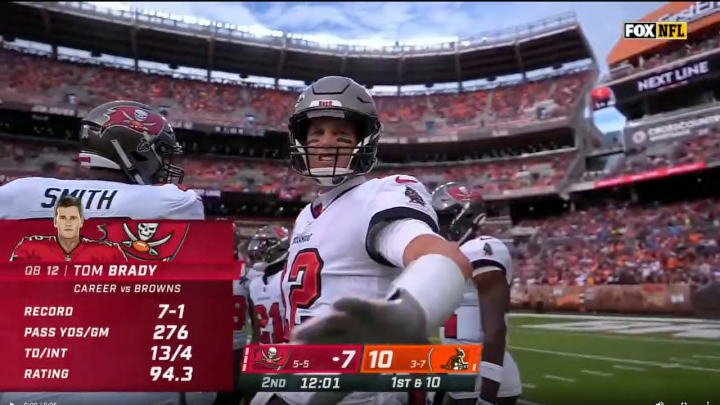 The Tampa Bay Buccaneers played the Cleveland Browns in Week 12. Coming off a bye week, the Bucs fell behind the Browns multiple times in the first half. Tom Brady let his frustration with the situation show in the second quarter when he told a FOX cameraman to get off his lawn and out of his huddle.
Brady clearly didn't get his privacy in time as the Bucs went three-and-out on this drive. Perhaps Brady couldn't concentrated as he was having flashbacks thinking that TMZ was on the field and he didn't want to answer any questions about whoever Gisele is hanging out with lately.