Tom Brady Choked by Niners Linebacker, Couldn't Believe There Was No Flag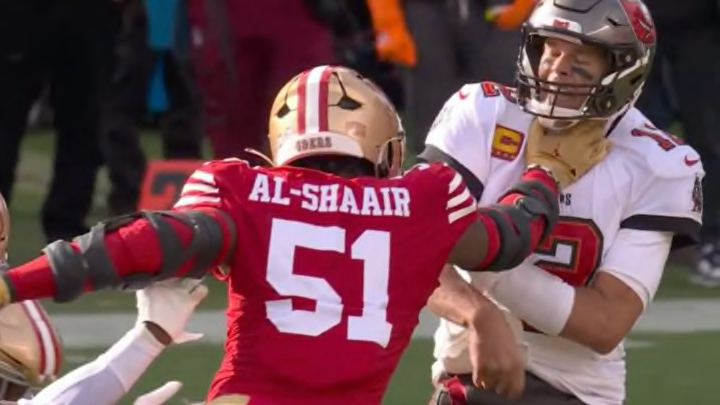 Tom Brady /
Tom Brady is back home in the Bay Area this week as the Tampa Bay Buccaneers take on the San Francisco 49ers. Did you know Brady was a Niners fan growing up? And now he's playing them. Crazy stuff.
Brady did not receive a very polite welcome as he got choked out by 49ers defensive lineman Azeez Al-Shaair in the first quarter. There was no flag. Brady was very mad about that.
It was a pretty weird play and didn't seem natural but it's not as egregious as the several times Aaron Donald has done the same thing. No dirty intentions here. Still, it probably deserved a flag.